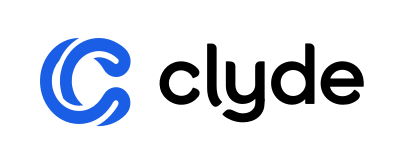 Clyde is a product protection platform empowering retailers to offer their customers extended warranties and accident coverage, growing revenue and driving customer loyalty.
Clyde enables customers to unlock the full potential of the products they buy, and helps merchants maximize the longevity of their relationship with their customers. Clyde's platform makes offering product protection seamless—matching warranty contracts with your products and giving you full visibility into customer information, claims, and program performance. What's more, purchasing and using product protection is simple and intuitive for your customers, with a transparent claims experience managed end-to-end by our team.
Clyde allows merchants of all sizes to offer an exceptional customer experience and peace of mind when customers need you most—when something goes wrong. To learn more about Clyde, visit www.joinclyde.com
Customer LTV & Loyalty Discussion Panel
Chloe is the Director of Agency Partnerships at Clyde, where she works with digital agencies of all sizes to help them drive revenue for their merchants and increase the agency's longevity of relationships with those brands. Originally working in ecommerce as an individual contributor within a startup sales organization, Chloe was bitten by the partnerships bug. Since then, she has spent the last several years working on small partnerships teams experiencing rapid growth in the ecommerce sector, where she's seen more than 100% growth year over year. When she's not working, Chloe can be found traveling, brewing craft beer, or spending time with her dog.